Using bug repellent clothing is one of the most effective steps you can take to keep bugs, mosquitoes, and ticks away when outdoors.  When used with proper repellents, it creates a combination that is very difficult for bugs to penetrate.
Nowadays, there are several brands offering bug repellant clothing. As a result, people who want to protect themselves against mosquitos, ticks, and other annoying insects can choose from a wide array of clothes that send a message to the bugs that your body is a bad place for them to visit.
Permethrin is currently the only repellent used to treat bug-repelling clothing. Permethrin is a substance that, in small doses, confuses and is aversive to bugs by simply disrupting their nervous systems once they bite or just get close to something coated with the chemical. In heavier doses, it can actually kill some bugs.
Moreover, permethrin is really effective against ticks. A recent study from the Centers for Disease Control and Prevention found that permethrin-treated clothing can stop ticks from hitching a ride on your clothing.  When used with a tick repellent, this may be one of the best possible combinations for keeping the dreaded blacklegged tick – the carrier of Lyme diseases – away.
The EPA (United States Environmental Protection Agency) states that permethrin-treated clothing is safe to wear. According to science, the substance is poorly absorbed through the skin, thus there appears to be little risk of using this type of attire based on the studies done to-date. You should not use it on your skin, though.
With all that said, let's analyze the basic pieces of bug repellent clothing you could consider wearing.
| | | | |
| --- | --- | --- | --- |
| | | | |
| | | Very comfortable and durable | |
| | | | |
| | | | |
| | | | |
Bug Repelling Hat, Bandana, and Headwear
A clothing piece to protect your head is definitely essential to wear when wandering buggy areas. Mosquitoes love to target the head, face, and neck, and the extremely annoying black fly has a knack for buzzing and biting your head.
As far as hats go, the one we recommend is made by LL Bean.  The cleverly-named No Fly Zone Hat (here) is a comfortable hiking and fishing hat that is very lightly treated with permethrin, which will stick to the hat for many, many wears.  If you find yourself in a mosquito zone at dusk, or walking trail with a black fly on your scent, this hat should be enough to at least repel it a few feet away so you do not get hassled.  The hat is meant for warmer weather use, so is not one you would use to help keep your head warm on colder days.
We really like the ExOfficio BugsAway Woven Bandana (Find Here), which measures 23 x 23 inches and is made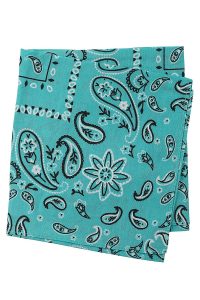 from 100% cotton. It will allow your skin to breathe, thus providing you a high level of comfort. Being made of cotton, it won't hold up terribly well when wet, but its breathability is ideal in warmer conditions.
The essence of of this product – and all ExOfficio BugsAway products — is its Insect Shield® bug repellent, which frees you away from pesky insects like ticks, mosquitoes, flies, midges (also called no-see-ums), and chiggers. It can help safeguard against the transmission of dangerous diseases such as Chikungunya, Zika, Dengue, Lyme disease, and West Nile viruses. You can also wear this bandana on your wrist or neck, or even attach it on your dog's collar. The Insect Shield® treatment lasts through 70 washes and is well-bound to the bandana's fabric fibers, which means that it stays in the clothes without being transferred to your skin.
We especially like to use headwear when in an area known to host black flies.  Those black flies have a way of going straight for your scalp, again and again.  We have had more than one hike ruined by a big black fly that follows us for what is seemingly 2 miles.
One great feature of using a bandana vs. a hat is that it folds nicely and can be stuffed into a pocket when not in use.  Hats, on the other hand, are harder to stow away when you don't need them.  However, there are times when a hat is exactly what you need.  For those times, be sure to get a good hiking hat suitable to being active, is waterproof, and won't make you too hot.
Bug / Mosquito Repelling Shirt
Bug repellent shirts are, undoubtedly, one of the best tools in your battle against biting insects. When we first discovered that built-for-purpose mosquito-repelling shirt several years ago, it was a true gamechanger.
One of the best advancements is recent years is that most bug repelling shirts are not only functional, but also stylish and extremely comfortable. Plus, they offer an incredible added benefit of keeping the UV rays off of your skin. By wearing them, you'll make your skin a favor as well as protecting it against dangerous and annoying bites. If you choose a top-notch bug repellent shirt, its high quality will most likely make it become your go-to outdoors shirt even when bugs are not the main priority.
ExOfficio Bugsaway Tarka Shirt (Find Here on Amazon) is a good example of a multi-functional bug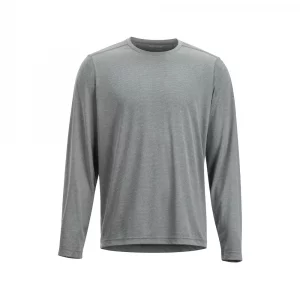 repellent shirt. The long-sleeve tee design is preferred by many for its look and convenience. Fabric-wise, the quick-drying polyester knit is tough for bugs to penetrate, thus they'll quickly lose interest. Furthermore, the built-in permethrin treatment used in this sweat-wicking tech shirt lasts for up to 70 washes, is odorless and invisible.  Permethrin, as we mentioned before, is particularly effective against ticks.
The BugsAway® Insect Shield® immediately repels chiggers, mosquitoes, midges (also known as no-see-ums), flies, ticks, and ants. The product's forward-rolled shoulder seams successfully resist abrasion, which enhances movement, improves comfort, and makes the shirt perfect for hiking, paddling or walking trips. ExOfficio Bugsaway Tarka Shirt is anti-microbial and odor-resistant; hence, it won't develop an unpleasant stench after just a couple of wears. This means that you won't need to wash it too often, yet you'll be able to enjoy its prolonged freshness.
This insect-repelling long-sleeve shirt is lightweight and can be worn alone or as a layering piece anywhere bugs, comfort, and hot weather are a concern. The fabric offers sun protection while you're exploring, as well as wicking away sweat and drying in a jiffy.
Bug Repelling Pants
When talking about pants and trousers meant to protect you against crawling and flying critters, there are plenty of models on the market. We recommend choosing a pair that covers as much skin as possible.  That is why we think shorts and capri pants aren't the best options – if you use them, you will still need to go heavy on the repellent
For women, BugsAway Sol Cool Pants are a wise pick. Their sleek, sporty design goes hand in hand with the cooling and bug-free features, providing the ultimate in protection, look, and comfort. If you have planned a trip to a hot and buggy location, you should know that these trousers' fabric slowly absorbs and rapidly releases heat, which creates a refreshing, cooling sensation. Not to mention that the material is cool to the skin's touch and nicely wicks moisture.
Treated with Insect Shield®, BugsAway Sol Cool Pants will give you the odorless and invisible protection you need. The advanced treatment lasts through 70 washes; permethrin is bound directly to the fabric fibers for the garment's life, which means that the substance stays in the clothes and doesn't get transferred on your skin. While wearing these trousers, you'll be protected against mosquitoes, ants, ticks, flies, midges (no-see-ums), and chiggers which can transmit insect-borne diseases like Chikungunya, Zika, Dengue, and West Nile viruses.
The pants are designed in a stretch-woven, comfy material that's awesome for mobility. Not to mention the partial elastic waistband with its drawstring for an adjustable fit, which adds to the pair's comfort and versatility. They can be worn with hiking shoes, sneakers or even sandals.  Lightweight is key, as you usually need these pants during the time of year when you would really rather be wearing shorts.
Men can check out the ExOfficio BugsAway Sandfly Pants (Find Here on Amazon), which will allow them to explore buggy areas with confidence. Thanks to their Insect Shield® invisible, odorless, and permethrin-based technology, these functional, stylish, and breathable trousers will efficiently repel bugs that can carry insect-borne diseases. In addition, the product is very lightweight and its UPF 30 rating will protect your skin from the harmful UV rays.
Can you treat your own clothing?
Yes, you can treat your clothing for bugs. It usually involves permethrin, and you can either spray or soak the clothing. Do it to footwear, too, because that is often how ticks get on to you.
If you treat your own clothing, expect to reapply several times a season.  Everything from washing your clothing to time spent in wet conditions will break down the permethrin after a while.
What to look for in bug repellent clothing
High-quality bug repellent garments can be a perfect solution to spending time in insect-prone locations. When you're searching for an insect repelling attire, there are a few things you should be on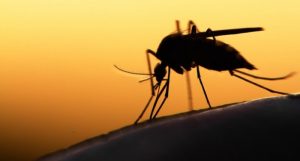 the lookout for.
Lightweight. You will most likely wear these clothes when it's hot outside, so go for lightweight products. This way, your skin will be able to breathe and it will be simple for you to do some layering if needed. Lightweight bug repellent clothes are also easy to pack and carry around, and you will find that they are your go-to clothes even when bugs are not the immediate priority.  If you can't wear shorts due to mosquitoes or bugs, the next best thing are some ultra-light pants.
Repellent. Consider fabric treated clothing, as it tends to be more efficient as well as very long-lasting. Permethrin is currently the only chemical used for treating garments in order to repel pesky insects. You'll notice that clothes with built-in repellent are a quantum leap from what you've tried before.  The repellent treatment will wear off over time, but for the typical user that will take several years and dozens of washes.
Comfort. While it may sound obvious, many of us often forget that insect-blocking clothing also needs to be comfy. So, make sure that the products you plan to purchase are breathable and easy to maintain. Luckily, present-day bug repellent clothing has come a long way in terms of sporting odorless and breathable materials that feel nice and soft to the skin without getting sticky due to sweating.
SPF. Protection against UV rays is extremely important, especially because you'll be wearing these clothes in the hot summer sun. Hence, opt for garments that keep the insects away, but at the same time work as an effective sun blocker, thus protecting your skin from two dangerous enemies.  We think being able to protect against bugs and UV rays with the same garment is a great 2-for-1.